Anyone who uses Bitcoin to pay for medications can qualify to receive a promotional discount. 
When you pay with Bitcoin, you can enjoy the following benefits:
All Bitcoin orders qualify for free delivery.
Orders under £99 receive a 10% discount.
Orders over £99 receive a 20% discount.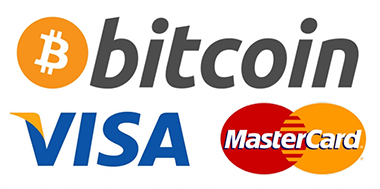 To take advantage of this offer, simply select "Bitcoin" as your payment method at checkout. We will send a Bitcoin wallet address via email for you to make your transfer.
Why use Bitcoin?
There are many benefits to using Bitcoin as a payment method. Here are a few of the most important ones:
Anonymity: Your identity is not attached to your transactions when using Bitcoin.
Security: Bitcoin is a very secure network. This makes it very difficult for hackers to intercept or steal your Bitcoin.
Speed: Bitcoin payments are instant. Once you send a payment, it is confirmed within minutes.
How to Use Bitcoin
Using Bitcoin is quite straightforward. It is similar to setting up an online bank account, but instead, you will use a platform like Coinbase. To start sending and receiving Bitcoin, verify your account by providing identification, such as a passport or drivers license. Once your account is set up, you can convert your funds into Bitcoin and store them in your digital wallet by making a payment. From there, you can manage your Bitcoin transactions easily.
YouTube Tutorials to Get You Started with Bitcoin
Below are some helpful tutorials to help you get started:
Video 1:
Video 2:  (for iPhone)
Video 3:
If at any stage you need help with anything on our website, be sure to contact our customer support team via our homepage.